Competition of Scientific and Educational Projects of young foreign teachers "Creative educational technologies at the university"
Egorova Marina Valerievna
Head of the Preparatory Faculty for Foreign Citizens
The competition of scientific and educational projects of young foreign teachers "Creative educational technologies at the university" is held by Ural State University of Economics (USUE).
Purpose of the Competition:
Support and stimulation of innovative activity of young foreign teachers, identification of new educational technologies, their application and dissemination in teaching activities.
Objectives of the Competition:
increasing the motivation of young university professors for teaching;
identification of talented young foreign teachers of institutions of higher education and science on the basis of competitive selection;
creation of a platform for the exchange of experience and modern, effective forms and methods of teaching in higher education for young teachers;
creation of additional conditions for the realization of the scientific and creative potential of young teaching staff, their self-realization and further professional growth;
identification and dissemination of promising and innovative technologies in the organizational and methodological activities of young teachers;
identifying young teachers - innovators, and providing them with support in innovative teaching activities;
reveal the research potential of young scientists.
The competitive work (essay) is evaluated according to the following criteria:
the relevance of educational technologies and their introduction into pedagogical activity;
novelty and creativity of educational technologies;
content of the study: scientific, technical and economic feasibility of the proposed solutions; logic, scientific style and literacy of presentation; availability of applications, illustrations, graphic explanations;
practical significance of the results of the study, the possibility of approbation and implementation of the results.
the competition work is accompanied by a draft lecture, master class, seminar, which will be held at the final of the Competition and / or a link to the relevant material posted on the Internet.
Essay size: 2-3 pages.
Competitors:
Foreign teachers of educational organizations, academic institutions and other interested organizations in Russia and foreign countries under the age of 35, who are fluent in Russian.
Applications for participation in the Competition and competitive works are submitted until March 20, 2023 through the registration system of the site.
3 participants are selected for the final, the lists of finalists are published on the Competition website from April 1 to April 10, 2023.
The presentation of the works of the finalists of the Competition in the form of an open lecture, master class or seminar will take place on April 26, 2023 , awarding, April 27, 2023.
Participation in the Competition is also possible using remote technologies - registered participants and experts get access to USUE cloud resources based on the MS Office 365 platform and connect to interactive sessions within the events through teams created in Microsoft Teams.
The winners and prize-winners of the Competition are awarded with diplomas, orders and cash prizes. The prize fund of the Competition is 30,000 rubles.
Experts
Coordinators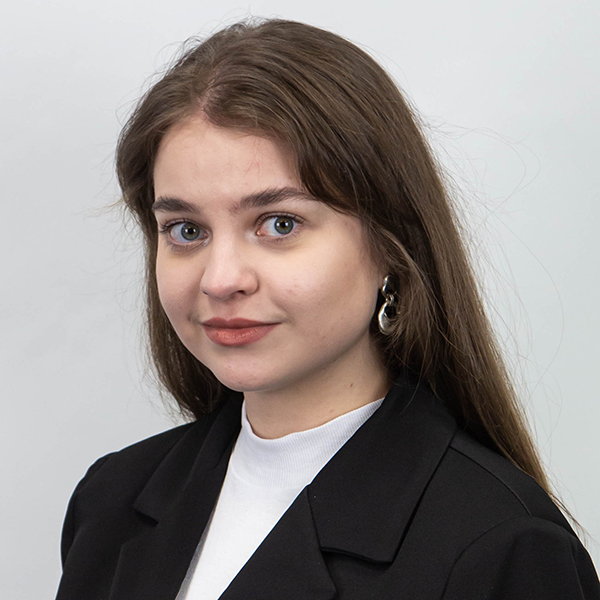 Svetlichnaya Daria Vladimirovna
+7 (996) 183-26-48
pf.daryausue@gmail.com