International Hackathon on Technological Sovereignty Projects in Industry
Evgeny Nikolayevich Starikov
Deputy Head of the Department of Chess Art and Computer Mathematics, USUE, Candidate of Economic Sciences, Associate Professor
Hackathon is a thematic competition during which the teams of participants develop a product prototype to solve a specific customer problem.
The purpose of the hackathon is to promote the implementation of creative initiatives of young professionals in the field of information technology.
Hackathon objectives:
identification of talented young people and determination of prospects for their further development;
stimulation of interest to functioning and development of modern information systems and technologies;
formation of basic knowledge and development of practical skills on the subject of the hackathon.
Hackathon participants: students of all forms of education, graduate students, researchers of educational organizations, academic institutions and other interested organizations in Russia and foreign countries aged from 18 to 35. Team work (two members each).
Applications for participation in the hackathon and the competitive works shall be submitted before March 20, 2023 through the registration system of the website:
Each group member shall submit an application for participation through the registration system of the website, choosing the category "team participation", and then - "team captain" or "team member". In the "Theme of work" field, everyone indicates the name of their project. The team captain attaches to his/her registration form a project file where all the authors of the project are indicated.
The lists of the Competition finalists who are invited to the live projects defense and to participate in the final events of the Forum will be published on the Competition page from April 1 to April 10, 2023.
The live defense will take place on April 26, 2023 from 10:30 to 15:00, and the awarding ceremony - on April 27, 2023 from 13:30 to 15:00
Participation in the hackathon is also possible using remote technologies - the registered participants and experts get access to USUE cloud resources based on the MS Office 365 platform and connect to interactive sessions as part of events through the teams created in Microsoft Teams.
The winner and prize-winners of the championship are awarded with diplomas, orders and cash prizes:
15 000 Rub - for the 1st place
10 000 Rub - for the 2nd place
5 000 Rub - for the 3rd place
The winner of the championship, awarded with the Diploma of the 1st degree, is awarded points for individual achievements at admission to study at USUE for master's programs (2 points).
Experts
Coordinators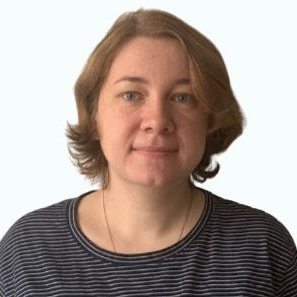 Alla Aleksandrovna Knysh
+7 (904)16-26-321
knuhaa@usue.ru