XIV EEYF is waiting for Sri Lanka's universities
Representatives of two Sri Lanka's universities will visit Yekaterinburg during the XIV Eurasian Economic Youth Forum. Preliminary agreements with the University of Sri Jayewardenepura and Gampaha Wickramarachchi University were reached during bilateral meetings.
During a working trip to Sri Lanka, USUE Vice-Rector for Social Work and Youth Policy, Roman Krasnov, visited both educational institutions. The partners discussed academic exchange programs and scientific cooperation.
This April, at the XIII Eurasian Economic Youth Forum, USUE Rector, Yakov Silin, and Vice-Chancellor of Gampaha Wickramarachchi University, Ranjana Senevirante, signed a memorandum of cooperation. And the partnership agreement between USUE and the University of Sri Jayewardenepura, according to Roman Krasnov, is a matter of the near future.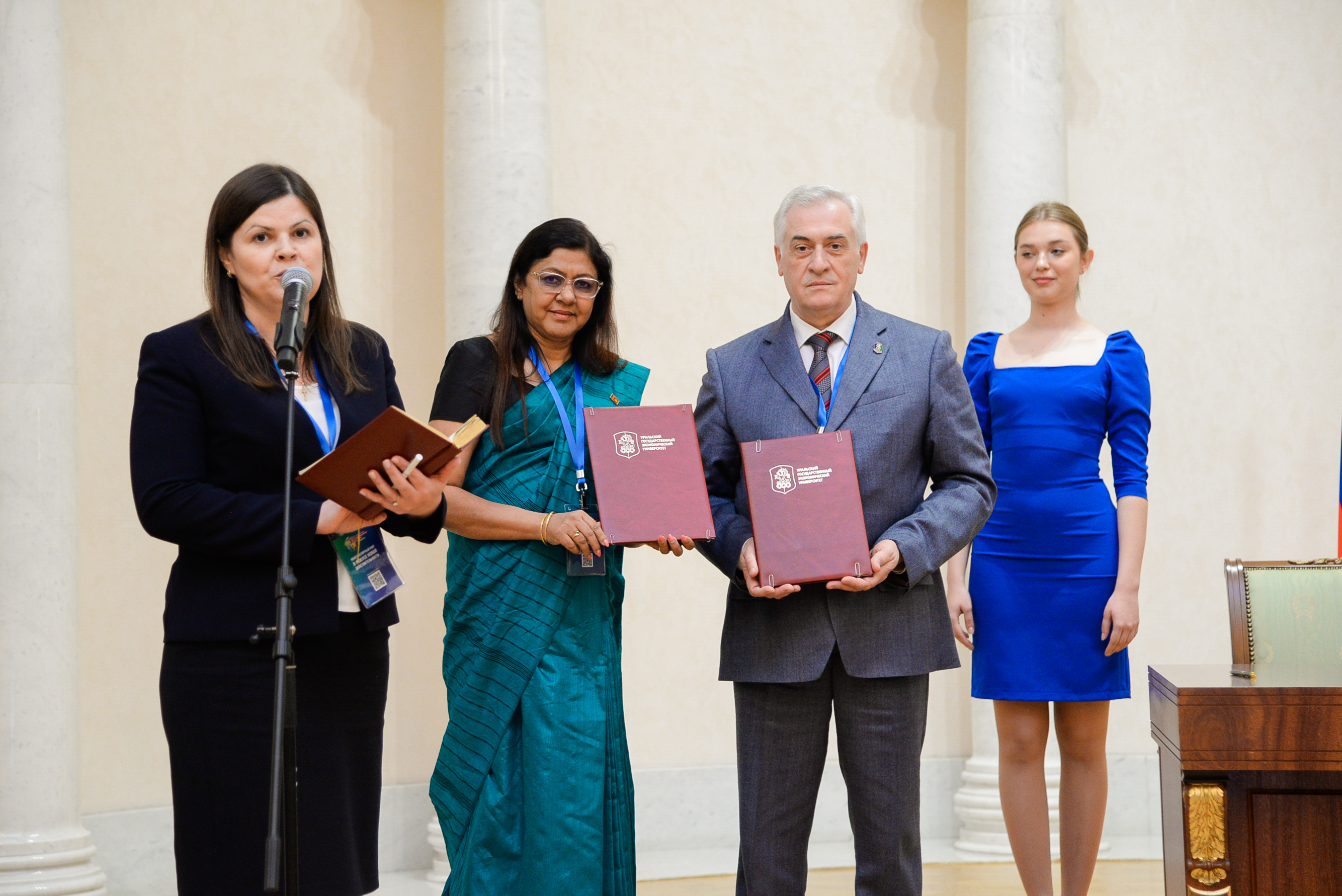 "We are interested in expanding cooperation and academic exchange between our universities," Roman Krasnov said. "The partners from Sri Lanka expressed their desire to send their teachers for advanced training to USUE, in September."
About twenty students from Sri Lanka studied at USUE last academic year. Distance technologies and academic exchange programs will help increase the number of students. Ms. Janitha Liyanage, Ambassador Extraordinary and Plenipotentiary of Sri Lanka to Russia, is an active supporter of the development of communication between the universities of the two states. She visited USUE twice, within the framework of Eurasian Economic Youth Forum in 2022 and 2023.