International contest of young scientists' and students' applied projects "Trento Marketing Challenge"
Prof. Italo Trevisan
The founder of the contest and the coordinator from the University of Trento (Italy)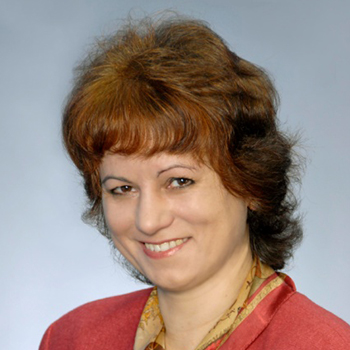 Prof. Larisa KapustinaScientific supervisor of the contest in the scope of the Forum, USUE
"Trento Marketing Challenge" is the international competition of applied projects among young scientists and students. It is organized by the partnership of the universities: the University of Trento (Italy), the Ural State University of Economics (USUE) and the North Caucasus Federal University (NCFU).
The goal of the Contest is to build a bridge between companies from northeastern Italy, Russia, as well as companies from other countries – and students who study international marketing. In the scope of the competition, the students get the chance to participate in practice-oriented international consulting projects.
Objectives of the Contest focus on providing the following opportunities to the participants: developing and putting into practice advanced marketing competencies in solving the challenges the companies face when entering foreign markets; demonstrating and sharing original methodologies and techniques of international marketing; getting impartial assessment of the solutions proposed by the participants from qualified experts; sharing experience with other participants of the Forum.
Participants of the Contests are university students and young researchers from universities of Russia, Italy and other countries aged 18 to 35. The participants form international teams, and the main language of communication is English.
The tasks for the participants are developed in accordance with the practical tasks of entering foreign markets of different regions, including Africa, the Middle East, Europe and CIS. The tasks are formulated and assigned by the following partner companies:
"Cable Alliance" Holding (Russia)
Jam.me (Russia)
NAF (Russian branch of Neunkirchener Achsenfabrik, Germany)
Shard Art (Czech Republic)
Sweet Tech (Russia)
University of Trento (Italy)
Woodbag (Russia)
The competition is annual. Having the complexity of the tasks in mind, the teams have 6 months to carry out their studies in the period from October to April.
Applications from competitors are accepted until the participating teams are formed – by October 1 st 2022.
We invite everyone to take part in the final event of the competition as guests to see the presentations of the projects, discuss the results of the studies and join the Contest as a participant next year!
The Finals will take on April 26, 2023 on 13:00 in the form of project defense. Announcement of the results and awarding ceremony – April 27, 2023
The contest among the projects for the "Best International Marketing Strategy".
Each participant of the Contest must register at the Forum website.
Online participation in the Contest is also possible with the use of remote technologies - registered participants and speakers get access to USUE videoconference solutions based on the MS Office 365 platform. Online participants can attend Forum events by joining teams created in Microsoft Teams.
Winners of the Contest are awarded with diplomas, memorable badges and cash prizes:
15,000 rubles – 1st place
10,000 rubles – 2nd place
5,000 rubles – 3rd place
The winners of the Contest awarded with the 1st degree Diploma also receive additional points for the score of individual achievements when applying for USUE master programs (2 points).
Experts
Coordinators
Andrei A. Drevalev
+7 (343) 221-27-46
adrevalev@usue.ru