International competition of professional resumes for students of the training's service areas «FORMULA OF HOSPITALITY. HORECA AND TOURISM»// Congress of Service technologies
22 april 2020 10:30-15:30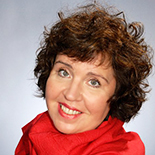 Kurilova Elena Vladimirovna
The contest supervisor
The competition aims to enhance the professional activity of students of higher educational institutions and secondary vocational education and to obtain skills of passing the job interview when applying for the positions at the enterprises in the tourism and hospitality sphere under the conditions of competitive market.
Contest areas/nominations:
Tourism;
Hotel business;
Restaurant business.
Contest participants should submit the works in the form of an essay on the topic "My future profession in the field of tourism/hospitality/restaurant business", written on the basis of creative application of knowledge and skills; as well they should submit the practical task specified in the contest regulations.
Contest Stages:
Stage 1 (qualifying): writing the competitive essays;
Stage 2 (qualifying): performing the practical tasks;
Stage 3 (full-time): writing and presenting a professional resume.
Contest Applications for participation, project essays and completed practical task should be submitted until March 28, 2018 through the website registration system.
The Contest final list of participants to be invited to the full-time presentation of the projects and to take part in the final Forum events will be published on the contest page on April 1, 2018.
Full-time projects defense and presentation will take place on April 18, 2018 from 10: 30 to 15: 30, awarding will be on April 19, 2018 from 11.00 to 12: 30
The winners in each area will receive prizes:
10 000 RUB - for the 1st place
The Contest winners awarded the Diploma of the 1st degree, will be given additional points for individual achievements when applying for admission to study at the USUE master programs (4 points).
The winners also will have the opportunity to get a certificate in the amount of 600 Euros, giving the right to participate in the International DAAD summer school "Eurasian economic school", which will take place in the USUE from 2 to 15 September 2018. All activities will be conducted in English. School information is posted on the website.
---
Competition coordinator
Experts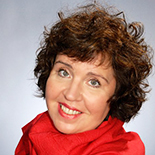 Kurilova Elena Vladimirovna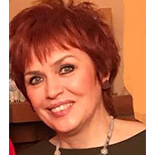 Lustina Tatjana Nikolaevna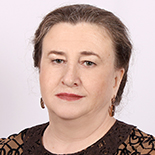 Kornova Galina Radekovna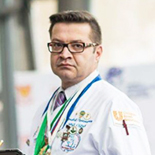 Ponomarev Arkadij Sergeevich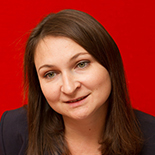 Klishina Tamara Gennadevna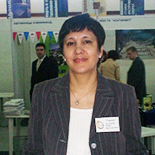 Husanova Rita Binsyrovna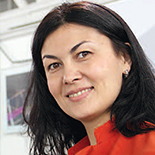 Tukanova Jelmira Nailevna
---
Competition coordinator