27th of April 2022 10:30-15:30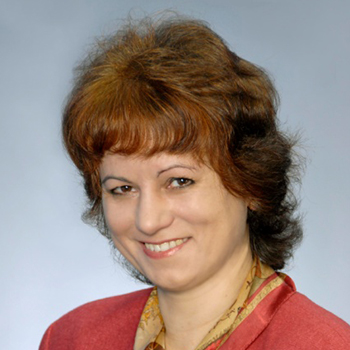 Kapustina Larisa Mikhailovna
with the inscription – Academic supervisor of the Competition
The Eurasian Digital Marketing Cup (hereinafter referred to as the Cup) is held by the Federal State Budgetary Educational Institution of Higher Education – Ural State University of Economic (USUE) in cooperation with the Ural Regional Office of the Russian Association of Communication Agencies (RACA Ural).
The purpose of the Cup is to develop and realize the intellectual and creative potential of the scientific youth, to popularize professional activities in the field of digital marketing and digital technologies.
The participants of the Cup are students and master's students of colleges, universities, research institutes, as well as employees of other interested organizations aged between 18 and 35 years.
The Cup shall be held among the teams consisting of 3 to 5 people. There is no registration fee to participate in the Cup.
Projects for the Cup will be presented in the following subject areas:
social media marketing;
digital strategy;
digital content marketing.
Stages of participation in the Cup:
Deadline

Participation stages

Before the 20th of March 2022.

Each team member should submit an application for his/her participation through the registration system on the website. In the field "Subject matter" he/she should indicate the name of the team.
The team captain should attach to the registration form a file with the name of his/her team, a list of the participants and contact information.

The 20th of March – The 5th of April 2022.

The team shall decide on the topic of the project and develop a strategy for promoting the team account in any social network (networks) (see Regulations)
They shall create a page/group on social media platform, taking into account the rules for creating groups and pages.
They shall create a Welcome post and put it online, pinning it to the top of the page/group. Then they should send the screenshot and the link to this post to the organizers of the competition (see Regulations).

After the 6th of April 2022

The Organizing Committee will publish on the competition page lists of the Cup finalists invited to participate in the final events of the Forum.

The 27th of April 2022

Cup Final 10:30 – 15:30

The 29th of April 2022

Award ceremony 10:30 – 11:30
The final competition will be held in person. In some cases, by the decision of the competition organizing committee, remote participation can also be possible.
Registered participants and speakers will get access to USUE cloud resources via the MS Office 365 platform and will be able to join the interactive sessions as part of the organized events through teams created in MicrosoftTeams.
The winners and runner-ups of the Competition will be awarded diplomas, medals and cash prizes:
1st place – 15 thousand rubles
2nd place – 10 thousand rubles
3rd place – 5 thousand rubles.
---
Competition coordinators
Surname, given name and patronymic
Phone number
E-mail

Popova Olga Ivanovna
+7-922-142-48-31
o.popova63@mail.ru