27th April 2022 10:30-15:30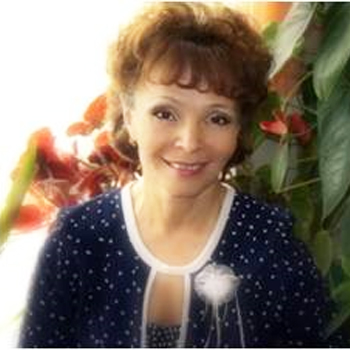 Shaybakova Lyudmila Faritovna
Doctor of Economics, Professor, Professor of the Department of Competition Law and Antimonopoly Regulation. Academic supervisor in the subject area – Innovative development of countries and companies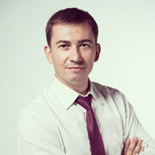 Plakhin Andrey Evgenyevich
Doctor of Economics, Associate Professor, Head of the Department of Management and Entrepreneurship/ Academic supervisor in the subject area – Modern technologies of management and marketing in innovative entrepreneurship
The purpose of the Olympiad is to identify and develop the participants' creative abilities, to provoke interest to research work in the innovation sector, to create conditions necessary for supporting young scientists, to promote scientific knowledge, to attract scientists and practitioners from the relevant fields to work with young people, to identify the gifted youth and to build up human resources for research, management and entrepreneurial activities.
The participants of the Olympiad are students, postgraduate students, postgraduate degree seekers, young research workers from universities, academic institutions in Russia and foreign countries, as well as employees of other interested organizations under the age of 35.
Research papers for the Olympiad should be sent individually or in teams of up to 2 persons.
The works should be submitted to the Olympiad in the following subject areas:
Innovative development of countries and companies;
Modern technologies of management and marketing in innovative entrepreneurship.
Priority (in the form of additional points) will be given to competitive research projects carried out within the framework of the XII Eurasian Economic Youth Forum theme.
Applications for the participation in the Competition, competitive research papers and abstracts of papers should be submitted before the 20th of March 2022 through the registration system on the website.
Lists of the competition finalists, who will be invited to the public presentation of their papers and participation in the final events of the Forum, will be published on the Competition webpage on the 10th of April 2022.
The public presentation will take place on the 27th of April 2022 from 10:30 to 15:30. Award ceremony will take place on the 28th of April 2022 from 13:30 to 15:00.
The winners and runner-ups in each subject area (section) of the Olympiad will be awarded diplomas, medals and cash prizes:
1st place – 10 000 rubles
2nd place – 5 000 rubles
3rd place – 5 000 rubles
The winners of the Olympiad, awarded the 1st degree Diplomas, will receive points for individual achievements at the admission to USUE for master's programs (2 points). Points will be valid during 2 years following the year of the awarding.
Upon termination of the final events, we are planning to release a collection of materials from the XII EEYF with the abstracts of the finalists' works. This collection will be included in the RSCI (Russian Science Citation Index) and placed on the website of Ural State University of Economics.
Participation in competition is also possible using remote technologies – registered participants and speakers will get access to USUE cloud resources via the MS Office 365 platform and will be able to join the interactive sessions as part of the organized events through teams created in MicrosoftTeams.
---
Competition coordinators
Name
Phone
e-mail
Coordinators of the subject area – Innovative development of countries and companies

Chuchkalova Irina Yuryevna

Assistant at the Department of Competition Law and Antimonopoly Regulation

+7-912-240-98-22
i.yu.hanjina1@usue.ru
Coordinators of the section – Innovative management and marketing in Eurasia: theory and practice of Russian international companies

Ogorodnikova Ekaterina Sergeevna

Candidate of Sciences (Economics), Associate Professor of the Department of Management and Entrepreneurship

+7-902-878-33-64
ogoroes@usue.ru