International Competition «FORMATION AND IMPLEMENTATION OF ECONOMIC ENTITIES' FINANCIAL POLICY»// Congress of Innovators
18 april 2018 10:30-15:30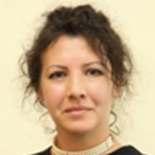 Zakirova Elina Rafikovna
The contest scientific supervisor
The contest will be in the form of youth competitions in the creative application of their knowledge, skills and abilities.
Contest aims are:
to form managerial and research competencies in the sphere of financial management and financial policy in different segments of the financial markets in Russia, Asia and Africa;
to form the young people's creative and scientific approach to the analysis of existing instruments circulating in different segments of the financial markets in the Eurasian countries;
to initiate the professional potential of young people, encouraging them to generate new ideas and proposals in the sphere of practical finance, to promote the dialogue between countries and peoples on developing modern financial mechanisms and instruments, using the latest technology and the ability to predict future on this basis.
The contest thematic areas are:
Fundamentals of the economic entities financial policy of Russia, Asia and Africa.
The financial-political activity in Russia, Asia and Africa.
Economic entities financial policy on the global market.
The development and regulation of the economic entities financial and political activities of in Russia, Asia and Africa
Applications for participation in the Contest, competitive works and theses should be submitted until March 31, 2018 through the website registration system.
The Contest final lists of participants to be invited to the full-time presentation of works and to participate in the final Forum events will be published on the contest page until April 10, 2018.
Presentation of the contest works will be on April 18, 2018 from 10: 30 to 15: 30, awarding of participants - on April 19, 2018 from 15.30 to 17:00.
The winner and prize-winners of competition will be awarded diplomas and cash prizes:
15 000 RUB - for the 1st place
10 000 RUB - for the 2nd place
5 000 RUB - for the 3rd place
The Contest winners awarded the Diploma of the 1st degree, will be given additional points for individual achievements when applying for admission to study at the USUE master programs (4 points).
The winners also will have an opportunity to get a certificate in the amount of 600 Euros, giving the right to participate in the International DAAD summer school "Eurasian economic school", which will take place in USUE from 2 to 15 September 2018. All activities will be conducted in English. School information is posted on the website.
A collection of theses of the contest participants with the placement in the RSCI and on the websites of the Ural state University of Economics is to be published as a result of final events.
---
Congress of financiers
Experts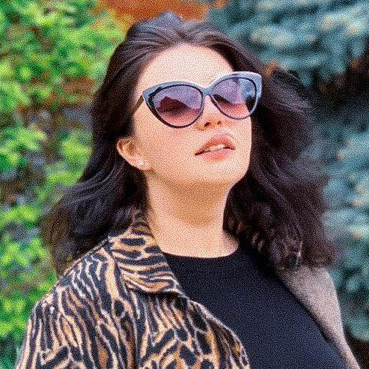 Шапошникова Елизавета Сергеевна
магистрант, специалист института дополнительного образования УрГЭУ
---
Competition coordinator