International competition of projects «LEGAL MODEL OF NEW ECONOMY»// Congress of financiers
22 april 2020 10:30-15:30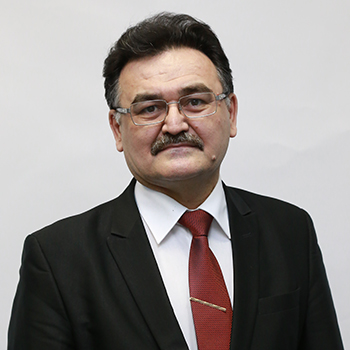 Mansurov Gafur Zakirovic
The contest supervisor
The competition will be in the form of youth competitions in creative application of their knowledge, skills and abilities.
The contest aim is to attract the interest of students and socially active youth to the legal regulation of problems of economic processes in Russia, Asia and Africa, the Eurasian economic Union, as well as the development of legislative initiatives.
Contest problems:
to identify the analytical capacity of young lawyers and financiers;
to stimulate the exchange of knowledge, ideas and experience in the use of legal regulation mechanisms of economic processes;
to ensure the integration of youth science with the global research environment;
to gain skills in assessing management and financial decisions from the legislative regulation view point.
Contest thematic areas:
Legal framework of financial market regulation in Russia, Asia and Africa.
Legal framework of the digital economy.
International commercial and trade law.
Legal regulation of the Antimonopoly activity in Russia, Asia and Africa.
Legal regulation of labour relations in Russia, Asia and Africa.
Legal problems of economic relations of the Eurasian economic Union countries: current situation and prospects.
Regulation of economic private law relations under the legislation of the countries of the Eurasian economic Union.
Responsibility for violations of economic legislation in the countries of the Eurasian economic Union.
Procedure for resolving economic disputes in the countries of the Eurasian economic Union: General and Special.
Competition policy on the commodity markets of Russia, Asia and Africa: problems of legal regulation.
Applications for participation in the Contest, competitive works and theses are accepted until March 31, 2018 through the website registration system.
The Contest final lists of participants to be invited to the full-time presentation of works and to participate in the final Forum event will be published on the contest page until April 10, 2018.
Presentation of contest works will be on April 18, 2018 from 10: 30 to 15: 30, awarding of participants - on April 19, 2018 from 15.30 to 17:00
The winner and prize-winners of competition will be awarded diplomas and cash prizes:
15 000 RUB - for the 1st place
10 000 rubles - for the 2nd place
5 000 rubles - for the 3rd place
The Contest winners awarded the Diploma of the 1st degree, will be given additional points for individual achievements when applying for admission to study at the USUE master programs (4 points).
A collection of theses of the contest participants with the placement in the RSCI and on the websites of the Ural state University of Economics is to be published as a result of final events.
---
---
Competition coordinator