Scientific and applied competition «Project laboratory of financial literacy» // Congress of economists and financiers
26 april 2022 09:00-10:00 27 april 2022 10:30-15:30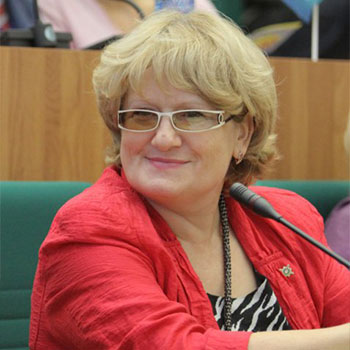 Ovsyannikova Elena Yurievna
The supervisor of competition
Scientific and applied competition «Project laboratory of financial literacy» is held by the Ural State University of Economics (USUE) in cooperation with the Sverdlovsk Regional Financial Literacy Centre.
The purpose of the Contest is to form a sustainable interest and motivation of young people from Russia and countries of the world to participation in the activities improving financial literacy of their countries population.
Competition participants are the students of the universities and the young professionals, who are interested in financial literacy, under the age of 35.
Applications for the participation in the Competition and the files with the link of competition video placed at the YouTube channel would be accepted until March 20, 2022 through the website registration system of EEYF.
Registration is done individually for each participant.
The competition takes place in three stages:
THE FIRST ROUND (elimination) (till April 1, 2022) lies in the extramural competitive selection of the video competition on the theme: "Why would I, the family and the State need the financial literacy?"
The purpose of the round is to identify the best videos of the participants
The list of finalists will be published in the Competition page from April, 1 till 10 2022.
THE SECOND ROUND (qualifying) April 26, 2022.

the master-class will be held for the competition finalists, where there will be a guide to the principles and features of financial literacy projects, the current practice of applying them to different categories of the population;
the project groups (teams) are organized up to 5 persons from the general amount of extramural participants of Competition final by the principal of inclusion in the one project group of the representatives of different countries, cities, universities;
the work of the project teams in carrying out the tender assignments received;
the consultations with the financial literacy experts.

THE THIRD ROUND (final) April 27, 2022:

the intramural project defense;
determination of the team of winners.
The award of the winners of the Contest will take place on the April, 28 2022
The team-winner and the prize-winner teams of the contest
will be awarded diplomas, medals and cash prizes:
15 000 RUB – for the 1st place
10 000 RUB – for the 2nd place
5 000 RUB – for the 3rd place
The Contest winners awarded the Diploma of the 1st degree, will be given additional points for individual achievements when applying for admission to study at the USUE master programs (2 points). The points will be awarded over 2 years after the awarding year.
---
Competition coordinator