Competition of projects «City: OPEN THE FUTURE»// Congress of economists
18 april 2018 10:30-15:30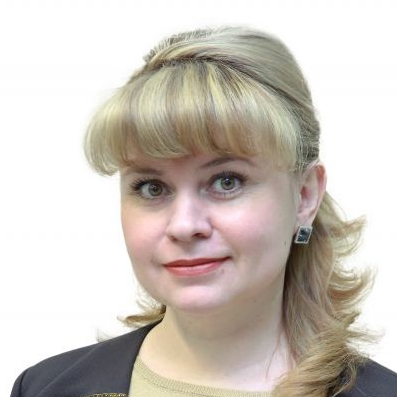 Dvorydkina Elena Borisovna
The contest supervisor
The Contest aim is to form analytical, managerial, research, creative competencies and assist in implementation of young professionals' initiatives in the sphere of urban development forecasting and strategic planning.
The contest subject areas:
City of the future: comfortable (creating comfortable urban environment; creating the city infrastructure; development of the city transport system; efficient and rational use of the urban land; the city of the future planning structure; rational use of the city undeveloped territories, etc.);
City of the future: eco-friendly (environmental safety of the city; creating environmentally friendly urban environment; improvement of the urban environment; reducing the city noise load; restoration and rehabilitation of the cities' natural objects, etc.);
City of the future: attractive (improvement of the urban areas, landscaping of the city; the city today and tomorrow; optimal city; post-industrial transformation of the cities; ensuring the quality and accessibility of municipal services; sustainable development of the city, etc.);
City of the future: safe (creating safe and tolerant urban environment; clean and safe city mechanisms creating; improving the quality and safety of the urban population life; issues of creating safe environment, etc.));
City of the future: creative (branding of the city, the city image; creative industry of the city; cultural worldview in urban development, etc.));
City of the future: technological (new technologies or smart technologies of the urban economy; smart city; city of high technologies; nature conservation, energy saving, waste recycling and innovative technologies in urban construction, etc.).
The Contest stages and rules:
Qualifying round: the contest participants' works are accepted according to the requirements established in the Contest Regulations.
Applications for the Contest participation , competitive works and theses of works should be submitted until March 28, 2018 through the website registration system.
The Contest final list of participants to be invited to the full-time presentation of works and to take part in the final Forum events will be published on the contest page on April 1, 2018.
Final stage: authors of at least 12 best projects will be invited to Ekaterinburg for full-time presentation of their projects and participation in the final Forum events from 17 to 20 April 2018. Presentation will takes place as well in two stages:
2.1. The official presentation and defense of the project with a model or any other visualization of the project;
2.2. Interactive presentation with the elements of forecasting and foresight: "Expert centrifuge»
A collection of theses of the contest participants with the placement in the RSCI and on the websites of the Ural state University of Economics is to be published as a result of final events
The contest winners and prize-winners will be awarded diplomas and cash prizes:
15 000 RUB - for the 1st place
10 000 RUB - for the 2nd place
5 000 RUB - for the 3rd place
The Contest winners awarded the Diploma of the 1st degree, will be given additional points for individual achievements when applying for admission to study at the USUE master programs (4 points).
---